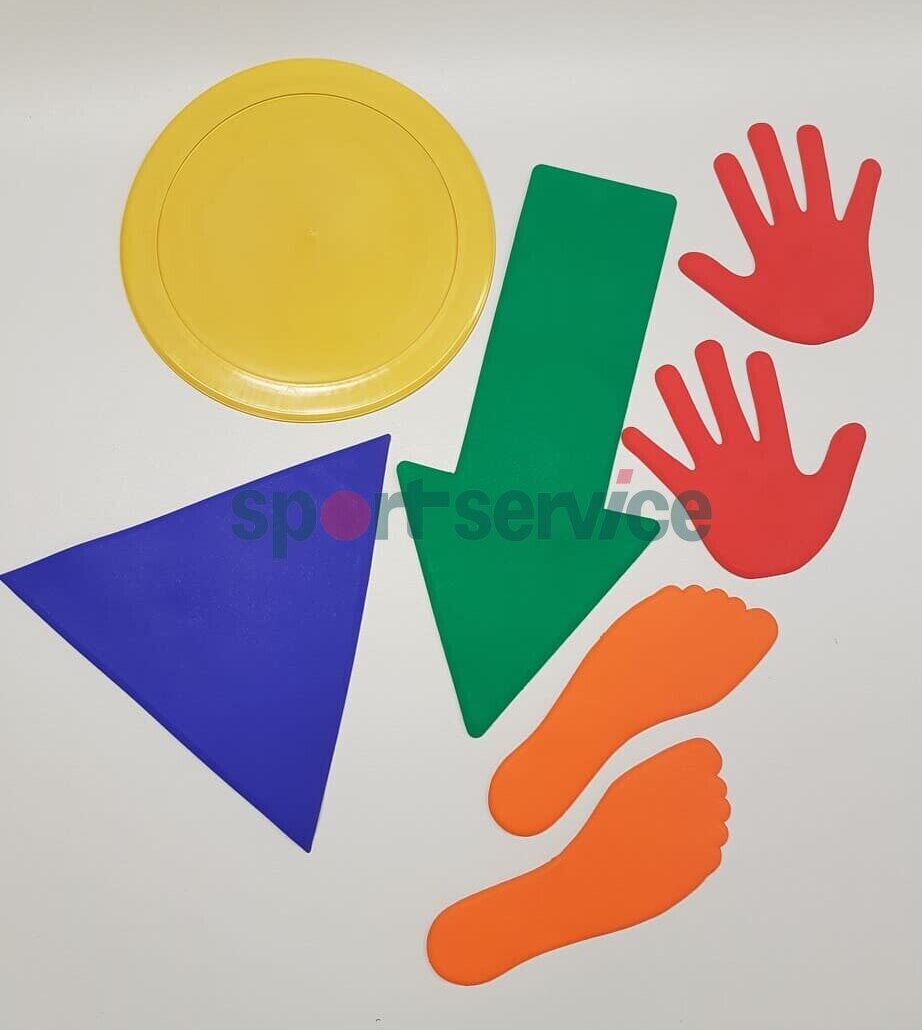 Flat Spot Markers
Flat Spot Markers are placed on the ground and used to train agility and speed, also for exercise, sports, football, basketball, for games, and lot more.
Flat Spot Markers are available in six different shapes, sizes, and colors.

Material: non-slip PVC.
Shapes: hand, foot, arrow, circle, triangle, rectangle.
Colors: yellow, red, orange, violet, green, blue.
The set is in a net bag.

10.40 € – 15.60 €

Print datasheet